Thinking of having a Middlesex County Kitchen Renovation done in your home? When you do a kitchen remodel in your home it can be exciting. Kitchens go through a lot of wear and tear dealing with oil and grease accumulation besides other issues. There are repairs needed that may result to renovating the kitchen. The kitchen is always the considerable space in a home that can enhance the look of your home. Whether you are looking to renovate or remodel the entire kitchen or certain parts of the kitchen, there are several benefits that come with doing a renovation.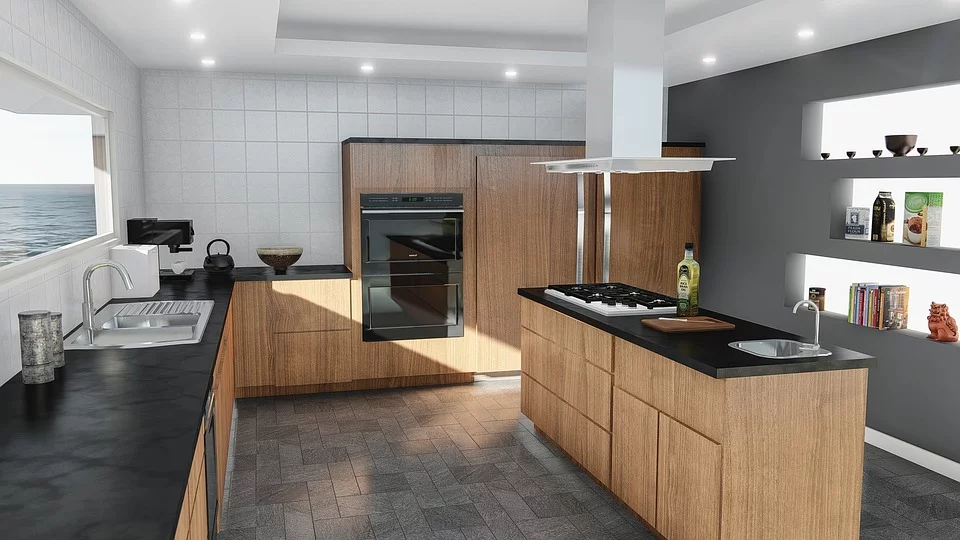 Middlesex County Kitchen Renovation | Functionality
Renovating a kitchen professionally, you can be sure that cooking and baking becomes more efficient and easier. With having all new modern appliances, cooking life is more pleasurable and simpler. When your kitchen is stuck in the era it was built, you definitely need to renovate. Adding appliances in the kitchen is a part of the renovation phase. It is best to buy appliances that are more energy efficient. Adding light fixtures can update the look of your kitchen and will save energy and last longer.
Middlesex County Kitchen Renovation | Improves Maintenance
Once you start upgrading your appliances with energy efficient and eco-friendly products, your newly renovated kitchen will last longer. You can even use for your counter-tops and cabinets with recycled materials. This will keep the cost down while maintaining the beauty. Hiring experienced professional renovators, can give you peace of mind. You will get a beautiful renovated kitchen and a design that is up-to-date and new. Professionals that are in the industry for a long time are trained and experienced with the latest trends and designs. They will know exactly what would fit well with your home.
Middlesex County Kitchen Renovation | Safety
Sometimes when doing a kitchen renovation, adding a kitchen island enhances the comfort of working in your kitchen. As a result, there is more space and added safety to the area. When meeting with your designer, make sure you go over some features that you can add to make work in the kitchen easier for you and your guests. Decluttering your kitchen is important. Having no room to place everything you have, it is best to add some features to declutter your space. A clutter free kitchen enhances the look of your kitchen and makes it safe, too.
Middlesex County Kitchen Renovation | Renovation
Everyone wants to have a dream home. Fixing up your current kitchen may not be enough. You may want to fully renovate your kitchen and make it new. Renovations made in the kitchen of your home can improve the value of your home. A newly renovated kitchen brings about several benefits, for example, a more energy efficient kitchen, a safer and more functional place. The beauty and functionality of your new kitchen makes it pleasant for you and your guests. In a home the kitchen is the heart of the home and typically where everyone ends up. It is a place for celebrations and family gatherings and also a place to have your first cup of coffee. A renovated kitchen will brighten your home and make each day great!
Searching for the best Middlesex County Kitchen Renovation? Contact All Things Home Improvement, LLC today! We are one of the leading custom home remodeling and renovations firms in central New Jersey. We pride ourselves on quality customer service, exceptional designs and superior results. Our professionals specialize in kitchen, bath and basement remodeling. Give us a call today so we can get started on designing your dream kitchen!
Related Posts:
Middlesex County Bathroom Renovations
Middlesex County Bathroom Makeover
Middlesex County Bathroom Contractors