Thinking of hiring a Middlesex County Kitchen Contractor? Renovating kitchens is full of great benefits. The kitchen is the central place of gathering for most families. Here are a few of the benefits you will get when you renovate your kitchen.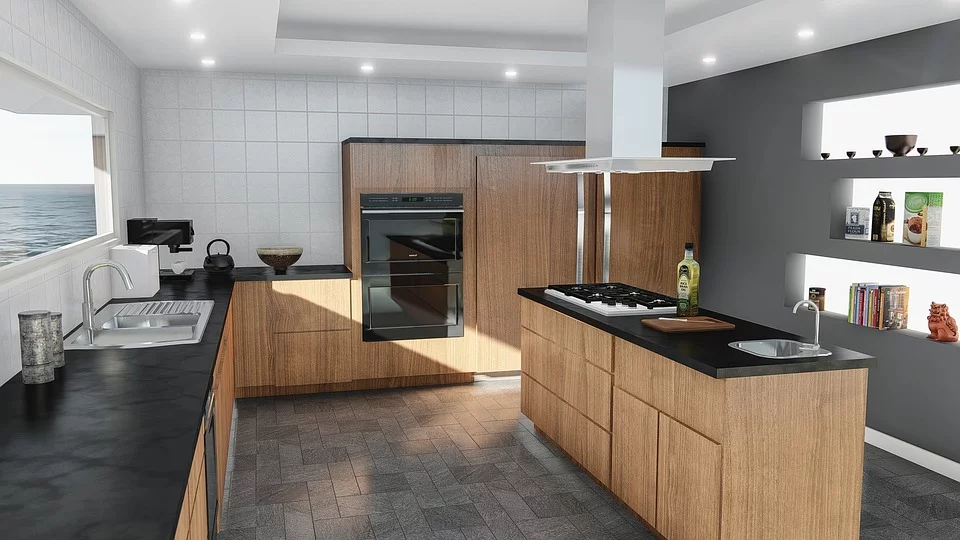 Middlesex County Kitchen Contractor | Improves the Purpose of Your Kitchen
Renovating your kitchen involves many new additions. You can add new cabinets for extra storage space. You can also have walls removed to make your kitchen a larger living space for guests and family to gather. Adding new and upgraded appliances and lighting fixtures help the kitchen to be more functional. You now will have the option to install a kitchen island which will help with cooking and making more room. There are many other options like moving some appliances around. Using a wall oven instead of a traditional oven which takes up more space in your kitchen. The options are endless.
Middlesex County Kitchen Contractor | Helps Reduce Energy Expense
Purchasing energy efficient appliances will help reduce the amount of energy your kitchen will have to use. Installing energy efficient refrigerators and dishwashers will help in the energy conservation factor. Replacing and changing lighting fixtures with LED will greatly reduce your energy use, too. All these changes will save you a large amount of money over the long run.
Middlesex County Kitchen Contractor |Major Updates
You can change the entire look of your kitchen by simply painting walls and cabinets and upgrading cabinet hardware. While changing your cabinets, you can also change countertops and floors to accent the cabinets.  A kitchen renovation can improve comfort in your kitchen. As a result, you can achieve better ventilation to reduce odors and heat from cooking in the kitchen. Installing a kitchen island with additional seating is a great way to improve your dining area. Additional windows can bring in more sunlight making your kitchen brighter and more inviting.
Middlesex County Kitchen Contractor |More Safety
Upgrading an outdated kitchen can give a homeowner improved safety value. An updated kitchen will help avoid any injury from happening to overheated appliances. Since the use of heat, gas and electricity is something used all the time in the kitchen, safety is of most importance. To greatly improve your kitchen's safety, upgrading appliances will help this happen.
Middlesex County Kitchen Contractor |Value, Value and More Value
Depending on the size and magnitude of the renovation being made in your kitchen, your home will greatly increase in value. A newly renovated kitchen will always attract new homebuyers. This is helpful when the time comes to sell your home. No other room in your home can give you a great return on your investment than renovating your kitchen. It is the focal point of all homes. In addition to getting energy efficient appliances, you can also make your kitchen eco-friendly. The use of recycled materials will save you on your kitchen renovation. If you use your kitchen all the time, remodeling it will help change your ordinary kitchen into your dream kitchen. Let's start creating your dream kitchen!
Searching for the best Middlesex County kitchen Contractor? All Things Home Improvement, LLC is the place to call! We pride ourselves on quality customer service, excellent designs and high-class results. Our pros specialize in kitchen, bath, and basement remodeling. Projects range from a modest kitchen makeover to removing walls and expanding your space. All Things Home Improvement, LLC will provide the highest quality of work, from demolition to the last stroke of paint. With our home remodeling projects, a total makeover or a simple kitchen renovation with finishing touches and upgrades can make your home a dream! For more information, call us today!
Related Posts:
Middlesex County Bathroom Renovations
Middlesex County Bathroom Makeover