There is no doubt that the kitchen truly is the heart of the home. It's where you lovingly and painstakingly prepare delicious meals for your family. Your kitchen is where you have that early morning cup of coffee while you plan out your day. Maybe you and your entire family gather to eat here and spend time together every day. For parties or celebrations, it's also typically where everyone ends up. But how do you feel when people congregate in your kitchen? If it's old and outdated, or the layout is impractical, it might be time to consult a Middlesex County handyman. Remodeling your kitchen not only makes your entire home look fresher, cleaner and updated, it can help with daily tasks. By making the layout of your kitchen more functional, you can work much more efficiently. When they want a beautiful kitchen remodel, Middlesex County homeowners call us.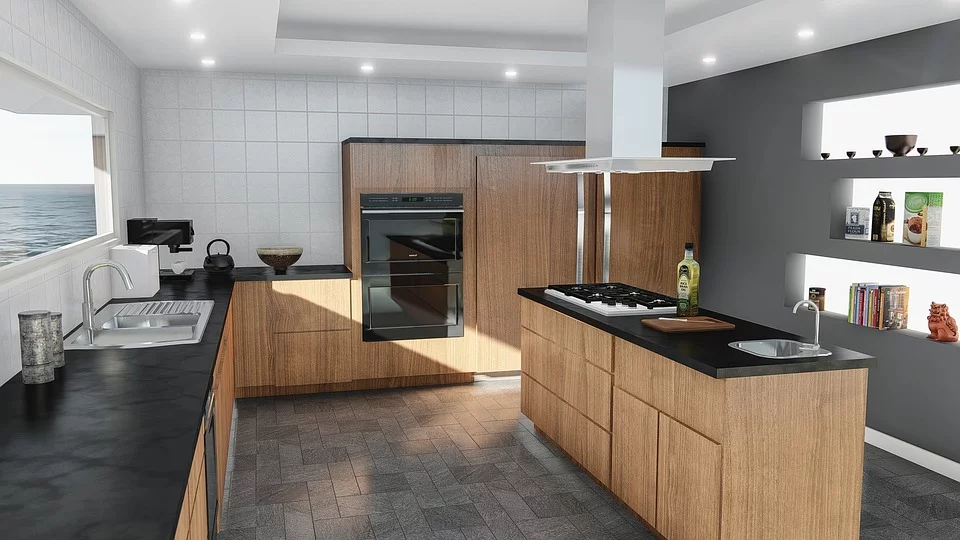 Kitchen Remodel Middlesex County | Add Some Color
Remodeling your kitchen gives you an opportunity to add some fun, colorful elements you've always wanted. If you are not ready to commit to colored cabinets, a growing trend in kitchen makeovers, start a bit smaller. You can add colorful backsplash, countertops and flooring. Tile backsplashes offer beautiful accent colors, and the beauty of tile is that there are myriads of choices. Keep the backsplash uniform with a single design, or mix and match tiles for interesting patterns. Colorful countertops also add color to the space, or you can make it more subtle with veins of color. These undertones still add pops of color without feeling overwhelming.
Kitchen Remodel Middlesex County | Practical Elements
Your kitchen should be as practical as it is beautiful, so make it complete with some functional elements. Islands, large kitchen sinks and double ovens can all make creating wonderful meals more enjoyable. One of the main reasons for a kitchen makeover is to add more functionality to your cooking space. Farmhouse or apron sinks make washing dishes easier as they are deep and easy to maintain. Choose a beautiful faucet to complete your sink and add another stunning feature. Wall ovens can save space, and adding an island to your kitchen increases preparation space. When you install an island with a sink, prep work is even easier.
Kitchen Remodel Middlesex County | Know Your Style
Before any work can start on your kitchen remodel, it is essential to take time and plan it out. Use home magazines, home improvement shows or blogs to gather some ideas and get some inspiration. Look around the rest of your home. You want your new kitchen to stand out, but not like a sore thumb. An ultra-modern kitchen may not fit with a traditional or country living room and dining room. Think about the color schemes you have now, so that your new kitchen flows with the rest of your décor. If you need help, your kitchen remodeling professional can help you plan the perfect space for your home.
Remodeling your kitchen can be an exciting venture. The results can change the look and feel of your entire home. You can completely change the layout of the room, or simply swap out cabinets and countertops. Whatever you decide to do with the space, however, you should always hire a professional. Kitchen renovations can be complicated and extensive, involving plumbing and electricity. Stay safe and hire a licensed, fully insured professional to perform the work safely, and up to code. When you hire a professional, you will get your kitchen back more quickly, too. If you're ready for a kitchen remodel, Middlesex County professionals are ready to help.
Related Posts:
Middlesex County Bathroom Renovations
Middlesex County Handyman Services