Considering hiring Middlesex County Handyman Services? There are many home repairs that a handyman can complete without having to pay huge prices. Whether you need carpentry or windows and doors installed, a handyman can get it done. Here are a few reasons why you should hire a handyman for your home repairs.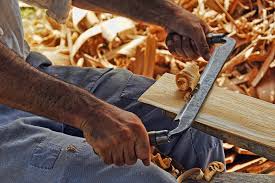 Middlesex County Handyman Services | Repairs
A homeowner knows that the list of things to repair in a home is endless. If you are noticing your repair list getting longer and longer, hiring handyman services, can help you shrink your list. Even when buying furniture that seems too complicated to put together, a handyman is ideal for the job. With a handyman, they can complete many things for you like painting, hanging window treatment, fixing light fixtures and many other jobs. With life being so busy, all the home repairs and maintenance projects cannot be handled on your own. Using a professional handyman, some of these jobs can be taken care of in one day.
Middlesex County Handyman Services | Prevent Injury
There are some home repairs that can be difficult and unsafe to handle on your own. Balancing on a ladder or cleaning out the gutters can be risky without any skill or help from others. A professional handyman is skilled for jobs like these. They are comfortable climbing a ladder and walking on the roof. It is important to save yourself from a possible injury by hiring a handyman for these jobs.
Middlesex County Handyman Services | Plumbing Work
Minor plumbing work can be a great job for a handyman. Some handyman services have skilled and licensed professional tradesmen. For minor installations, a handyman can get the job done and save you money from hiring a plumber. Most handymen will charge by the hour. So, hiring a handyman to do multiple small jobs can be easily done in one day. As a result, you are saving time and money by hiring one person to do all the little repairs. A handyman can help with home repairs and regular maintenance, too.
Middlesex County Handyman Services | Regular Maintenance
Regular maintenance can get overlooked by homeowners that do not have the time to keep up. Falling behind on maintenance on your home can cause issues that can damage your home and end up costing you more money at the end. Having a handyman take care of all routine maintenance issues will save you a lot of frustration, time and money. Even handyman services will help with yard upkeep especially for those that are unable to keep up with their yard.
Middlesex County Handyman Services | Small Building Jobs
If you have small projects that you want to get done like a new deck or porch and even installing a fence, these jobs are great for a handyman. With a handyman licensed in a skilled trade, they may be able to complete the job. If the building job requires minor things or a short amount of time, a handyman is the way to go. Why not hire a handyman to do the work you need done in your home and save you time and money?
Searching for the best Middlesex County Handyman Services? Give All Things Home Improvement, LLC a call today! Our professional construction team will work efficiently to get you back to normal in your home quickly. Your time and comfort are important to us and we consider it every step of the way. All Things Home Improvement, LLC will provide the highest quality of work, from demolition to the last stroke of paint. We are a full-service operation and our home remodeling projects can be as big as a total makeover or a more modest investment in finishing touches and upgrades. For more information, call us today!
Related Posts:
Middlesex County Bathroom Renovations
Middlesex County Bathroom Makeover
Middlesex County Bathroom Contractors
Handyman Near Middlesex County
Middlesex County Kitchen Renovation